Are you one of more than half a million Australians who has taken their super into their own hands? If you are, have you thought about buying a property through your fund?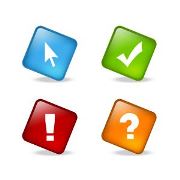 Before you do, here are some key considerations to think about before buying property through your SMSF.
The pros
You're probably already aware that you can't buy a house through your SMSF and then live in it however, different rules apply to the purchase and investment in business property through SMSF.
It's perfectly legal to purchase a business property — such as a shop, office or factory — through your SMSF, and then lease it yourself (or to another fund member, friend or family member), and pay the rent directly into your SMSF. What's more, the money you borrow to buy the business premises could be tax-deductible for your fund1.
While in accumulation phase any capital gains and rent your SMSF earns on the property it is taxed at only 15% and once you've owned the property for more than a year, the capital gains tax rate effectively drop to 10%2.
In addition, if your fund holds the property until after you retire, you won't pay tax on the capital gains if you sell it once your super interest goes into the pension phase. Alternatively, no earnings tax is payable if your fund keeps the property and simply collects rent on it.
The cons
While there are a number of good reasons to buy property through your SMSF, it does have its limitations.
Firstly, while it's true you can borrow money through your SMSF, it can only be done through a 'limited recourse borrowing arrangement'. This means, among other things, that it must meet the fund's investment objectives, and can only be used to buy a single asset.
The set-up costs can be expensive, and sometimes the loan fees can be higher for money loaned to SMSFs.3And because the cost of property can take up a considerable amount of your fund's money, you may not end up with a well-diversified fund4.
Remember that it's not only fund members who can't live in the property — family members or friends cannot live there either. What's more, you can't renovate a property purchased through your SMSF until you've completely paid off the loan.
Also, if you borrow to buy property through your super and you're negatively geared, you won't actually receive the tax deduction — your fund will. So it won't make any difference to your regular income5.
Want to know more?
Buying property through your SMSF can be complicated — and the penalties for non-compliance can be severe. So make sure you get the right advice, and speak to the experts on |03|8651 6555.
1 Money Management (2015) Examining the business of property http://www.moneymanagement.com.au/professional-development/capability/superannuation/examining-the-business-of-property?mid=f880364aa6&mid=adc851f9c5&utm_source=Cirrus+Media+Newsletters&utm_campaign=1650f092f6-Money+Management+Newsletter+-+201501140939&utm_medium=email&utm_term=0_fe913f1856-1650f092f6-60259269
2 McGrath, John (2011) Pros and cons of buying property through SMSFs http://www.switzer.com.au/the-experts/john-mcgrath-property-expert/pros-and-cons-of-buying-property-through-smsfs
3 ASIC (2015) SMSFs and property https://www.moneysmart.gov.au/superannuation-and-retirement/self-managed-super-fund-smsf/smsfs-and-property
4 Money Management (2015) Examining the business of property http://www.moneymanagement.com.au/professional-development/capability/superannuation/examining-the-business-of-property?mid=f880364aa6&mid=adc851f9c5&utm_source=Cirrus+Media+Newsletters&utm_campaign=1650f092f6-Money+Management+Newsletter+-+201501140939&utm_medium=email&utm_term=0_fe913f1856-1650f092f6-60259269
5 ASIC (2015) SMSFs and property https://www.moneysmart.gov.au/superannuation-and-retirement/self-managed-super-fund-smsf/smsfs-and-property