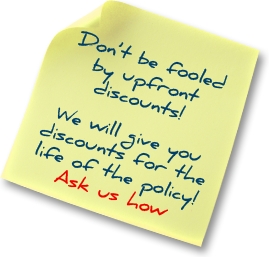 How do you choose between an income protection insurance policy with an indemnity value and or an agreed value benefit?
Well that depends on your situation.
With indemnity value income protection insurance, you will need to present and submit your financial documents as proof of your income upon filing for any claim. Thus, there is no need to prove your income benefit when you apply for an income insurance policy. As always, the value of the claim could be up to 75% of gross income (in most cases) or the sum that is insured. This makes this type of income protection insurance policy much cheaper. You usually save up to 10% of the premium.
An agreed value policy as the title suggests is a policy that has an agreed value or an agreed monthly benefit that will be paid at claim time. To qualify for this benefit most insurers require you provide proof  of income when you apply for your insurance. This benefit is considered the best for people whose income is subjected to fluctuations and changes, such as self-employed and small business owners.
No matter how much your regular income has changed from the time of the application until the filing for claim, you would be entitled to a agreed amount at claim. The setback is that premium rates are usually up to 10% to 20% higher compared to how much you pay for your indemnity value insurance policy.
Still not sure then see the experts at CCA Financial Planners. Here is a sample range of companies income protection polices we have compared in the past.
Need to work out how to calculate your agreed income protection benefit, speak to one of our advisers or see this calculator.
Need an income protection quote .
Need to know more information about income protection insurance.