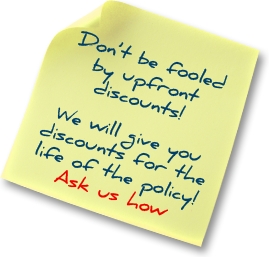 If you are a medical professional, there are a number of factors to take into consideration when deciding what sort of income protection insurance is best. Income protection insurance generally provides 75% of your original salary if you are declared medically unfit to work due to illness or accident. However there is a considerable degree of variation between providers, particularly when it comes to those who are at high risk of exposure to HIV or Hepatitis B and C.
If you are looking for cover against HIV or Hepatitis, it is a good idea to determine whether or not you are at a high risk of exposure. Some occupations within the medical profession are at greater risk of contracting these types of illness than others. Another factor to consider is whether you travel regularly. An illness contracted overseas may render you ineligible for benefits under some income protection policies, so that may be worth considering if you are planning to work abroad in the future.
In the event that you contract Hepatitis or HIV, you may be considered eligible for payments if you fit one of two criteria. Many medical professionals with HIV experience a reduction in income due to loss of business. Income protection insurance may help to compensate you for the reduced income. If you work in a field where you will no longer be able to carry out your duties due to your illness, you may also be eligible for "duties" based income protection insurance. Payment generally comes as a lump sum upon diagnosis and then a regular monthly benefit once the disability has been confirmed.
For medical professionals, it's vital to choose a level of protection that is adequate and suitable for the types of risks to which you are exposed. The options in this area are many and trying to decipher them, along with policy conditions and exclusions can be time consuming.
Why re-invent the wheel? Call us for advice or fill in a form and we'll explain the options!
Need more information on personal insurance for health professionals then see this link or fill in one of our forms below  and an adviser will be glad to help!