Gone are the days when you had one job for life – an 18-year old who enters employment this year can expect to have a total of 17 different jobs and five career changes over a working life that spans until age 751.  If you're ready for a career change, here are five things you can do to make a start.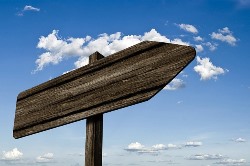 There are all sorts of reasons why you might think about changing career. You might have worked through your 20s in a field that didn't turn out to be what you expected. Or perhaps you're looking for a job that lets you spend more time with family, which is less physically demanding as you get older – or allows you to pursue your passion.
Whatever your reasons, there are a few ways to get your second career off to a flying start.
1.    Get new skills or qualifications
If you're considering a leap into a different line of work, you may need to go back to school first. You'll want to think carefully about the cost of education – aside from hefty tuition fees, the cost of books and materials can really add up. Plus, it could involve taking considerable time out of the workforce, reducing your income.
A good option can be to make the move slowly, studying part-time while continuing to work – or working part-time while you train.
Of course, studying doesn't necessarily mean undertaking a whole university degree – look for shorter qualifications that will still get you where you want to be. Take advantage of other opportunities to up skill, including volunteering or work experience that will put you ahead of the competition when it comes to looking for work.
2.    Expand your network
Job hunting is all about who you know – so it's worth investing time and energy into making contacts. If you've been in the workforce for a while, you're likely to have a network of friends and colleagues who can help you make the transition to a new career.
Tap into online networks such as LinkedIn to build professional connections and get advice from people already working in your desired field. It may even put you in the path of a prospective employer.
3.    Start your own business
If you don't want to start at the bottom all over again, then you might think about starting your own business. Perhaps you've found a niche in the market, or just want to put your skills to use in a different way. Working as a self-employed consultant can give you the security of doing what you already know, with the flexibility of organising your own time.
There are a few tax considerations you should take into account before becoming a business owner, so it's worth checking out the ATO website and speaking to us.
4.    Future proof your career
When planning your big career move, it's worth thinking long term about the fields with the strongest prospects for growth in the future. While some traditional industries are in decline, there are opportunities in emerging sectors. The combination of health costs and an aging population has seen increased demand in aged care, community and healthcare.2
And technology is advancing across every industry as well as providing openings in the market for web start-ups – so it may be a good time to update your computer skills.
5.    Seek professional advice
A crucial part of any career move is preparing a financial plan, as your income and expenses are likely to change dramatically.
1.  McCrindle Research, Job mobility in Australia, 2014
2.  Deloitte, Positioning for prosperity? Catching the next wave, 2014