Most of us don't like thinking about the reasons we need insurance — like having an accident, getting a debilitating or life threatening illness, or worst of all, passing away suddenly. So we often avoid thinking about insurance altogether.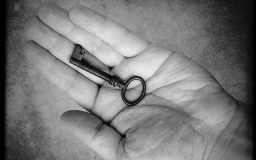 Unfortunately, this approach will do nothing to help your family, should life take an unlucky turn. That's why you should make 2015 the year to get your insurance in place if you haven't already, and protect the lifestyle you've worked so hard to attain for you and your family.
Here are three types of insurance you should consider:
Life and TPD insurance
Life insurance protects your family's future by paying them a lump sum if you pass away or you are diagnosed with a terminal illness — or become totally and permanently disabled.
To decide how much cover you need, think about the debts you have, for example – mortgage and credit card debt, how old your children are (if you have any) and the cost of their education, and the kind of lifestyle you'd like your family to have should the unexpected happen1.
Did you know you can take out life insurance through your super? It's often cheaper, and because your premiums are paid through your fund, it won't affect your week-to-week income2. However, you'll need to make sure that the cover through your super is going to be enough to meet your family's needs — and to check that you're getting the best deal.
Income protection insurance
Income Protection insurance, also known as salary continuance insurance, covers you if sickness or injury means you're temporarily unable work.
Generally, income protection covers around 75% of your wages, before tax. You can choose how long you want to receive it for (for example, for two years or up to age 65) and the waiting period before you receive it, which is usually one to three months3.
Income protection covers you when workers compensation won't — for example if you get sick, or hurt yourself outside of work. It's also an essential protection for self-employed workers, who aren't eligible to receive workers compensation.
Trauma insurance
If you had to recover from a serious illness such as cancer or a heart attack, the last thing you would need is financial stress.
Trauma cover can help, with a lump sum payment if you are diagnosed with a serious medical condition (these conditions will be specified in your policy). You can use the money in any way you see fit, from covering medical expenses and living costs, to taking a holiday to recuperate4.
Want to know more?
The best way you can secure your family's financial future is to have the right insurance. A financial adviser can help you make sure your insurance suits your lifestyle, so speak to the experts on (03) 8651 6555.
1 ASIC (2014) Life Cover https://www.moneysmart.gov.au/insurance/life-insurance/life-cover
2 ASIC (2014) Life Cover https://www.moneysmart.gov.au/insurance/life-insurance/life-cover
3 ASIC (2014) Income Protection www.moneysmart.gov.au/insurance/life-insurance/income-protection
4 ASIC (2014) Trauma cover https://www.moneysmart.gov.au/insurance/life-insurance/trauma-cover